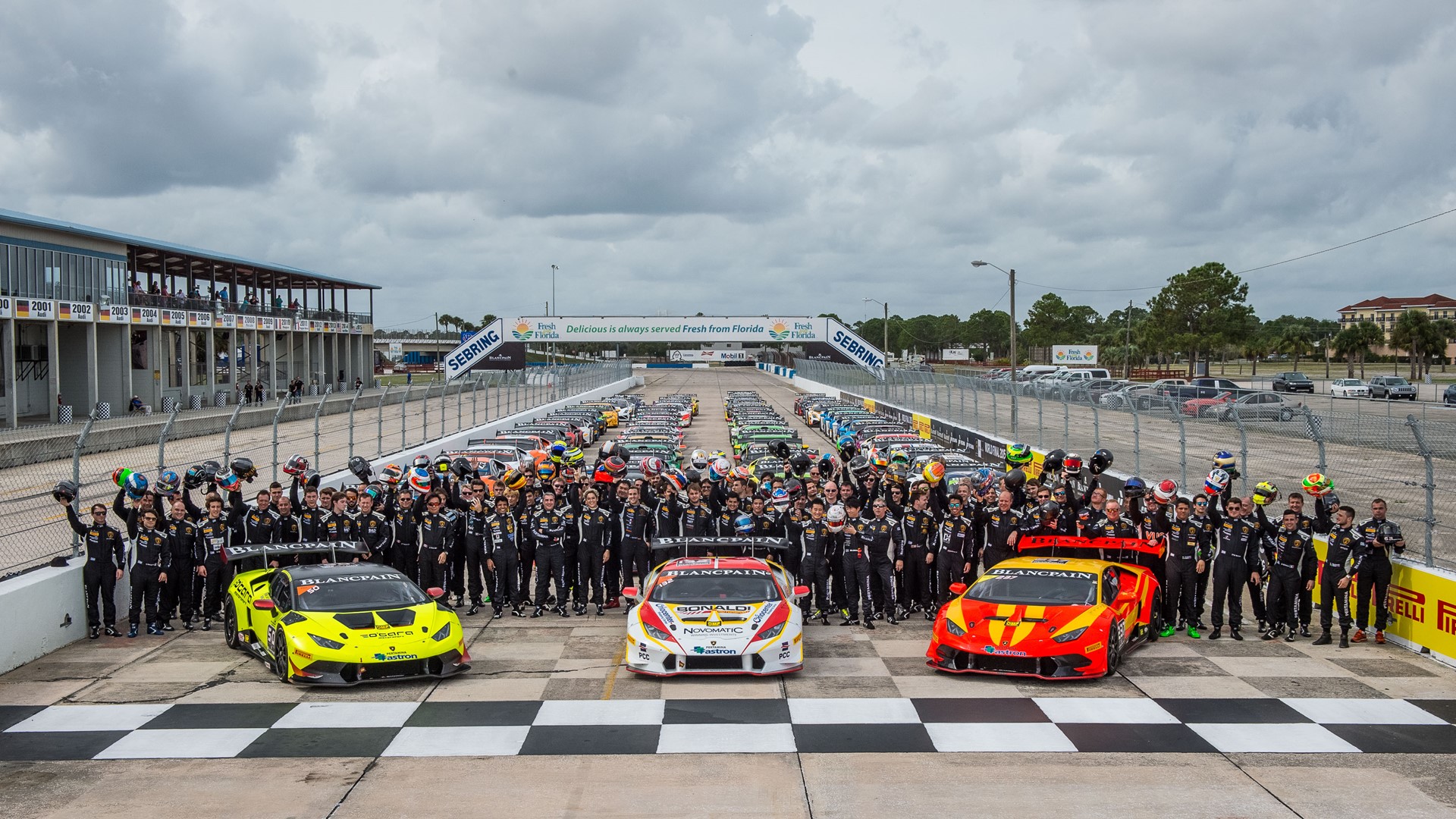 The 2016 calendars of the Lamborghini Blancpain Super Trofeo Europe, Asia and North America will feature six double rounds on 17 of the most iconic circuits throughout the world, including circuit debuts and two street races.

After the seventh successful season of the Lamborghini Blancpain Super Trofeo Europe, which featured the debut of the new Lamborghini Huracan LP 620-2 Super Trofeo, the series will continue alongside the Blancpain Endurance Series, the most demanding championship for GT racing in Europe.

The Lamborghini Blancpain Super Trofeo will kick off in Monza (Italy) over the 23/24 April weekend, followed by Silverstone (GBR) on the weekend of 14/15 May. One month later the series will race on France's Paul Ricard circuit (24/25June) and, at the end of July, it will be the turn of Spa-Francorchamps (BEL) during the prestigious 24hrs weekend. After the summer break, on the 17/18 September weekend, the series moves to the Nurburgring (DEU).

The fifth season of the Lamborghini Blancpain Super Trofeo Asia will start in Sepang (MAL) in April. The calendar will then feature rounds in Shanghai (CHI) in May and make its series debut at a new circuit. Suzuka in June. Another intriguing round will be at the Thai circuit of Buriram in July. In the same month, for the second year in a row, the city of Sepang will host a street race. The sixth and final Asian round will be in Fuji (JAP).