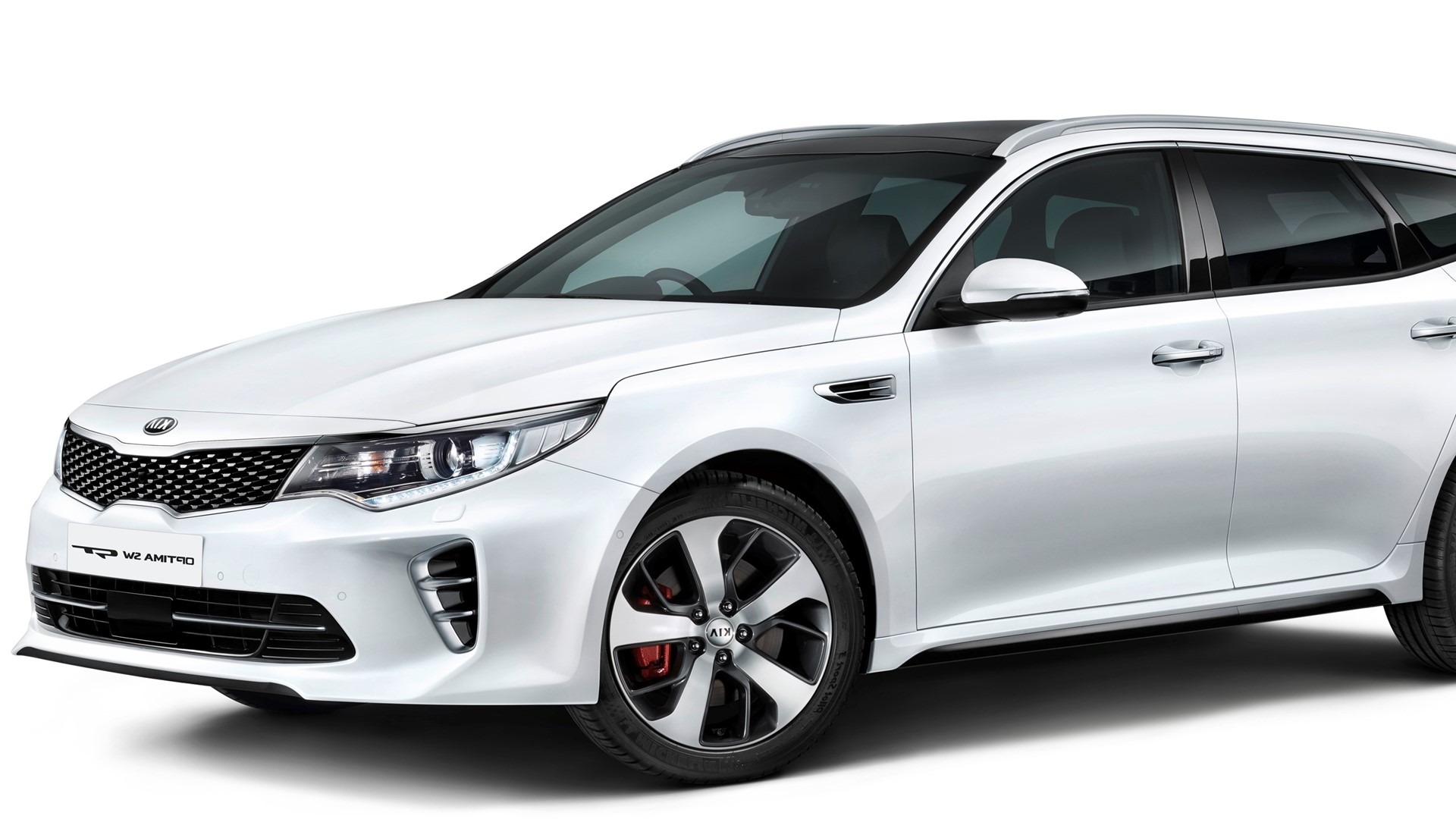 - Kia's first-ever D-segment tourer makes debut at 2016 Geneva Motor Show
- Design inspired by 2015 Kia SPORTSPACE Concept
- 553-litre cargo capacity and versatile 40:20:40 split-fold rear seats
- High strength bodyshell and intuitive technologies improve safety
- New intotainment system with Android Auto™ and Apple CarPlay™
- Smooth ride and responsive handling, with optional electronic suspension
- Choice of gasoline and diesel engines and advanced seven-speed double-clutch transmission
(SEOUL) February 18, 2016 – The all-new Kia Optima Sportswagon, Kia's first ever D-segment tourer, will make its global premiere at the 2016 Geneva Motor Show (86th Salon International de l'Automobile) on 1 March.
Inspired by the 2015 SPORTSPACE concept – shown for the first time at the 2015 Geneva Motor Show – the Optima Sportswagon offers the striking exterior design and high quality interior of the 2016 Optima sedan, with the added practicality and appeal of a tourer bodystyle.
Michael Cole, Chief Operating Officer, Kia Motors Europe, commented: "The Optima has come to define Kia globally, and is credited with kick-starting the brand's design-led transformation. The SPORTSPACE concept from 2015 was a clear intention of where we wanted to take the Optima next, and the Sportswagon adds an extra level of style and practicality to the well-received sedan."
Cole added: "This is an important product for Kia in Europe, and it will increase our presence in this hugely important segment. In Europe, two thirds of all sales in the D-segment, and three quarters of all fleet sales in this class, are made up of tourers, so the Optima Sportswagon will play a critical role in attracting new private and corporate buyers to the brand. This is an important conquest product for Kia."
The Optima Sportswagon will be available with a choice of efficient and responsive gasoline and diesel powertrains, including a high-powered GT model. The Optima Sportswagon is equipped with a range of innovative safety assistance and infotainment features, ensuring maximum occupant safety, comfort and enjoyment.
The Optima Sportswagon is due to go on sale across Europe in Q4 2016.