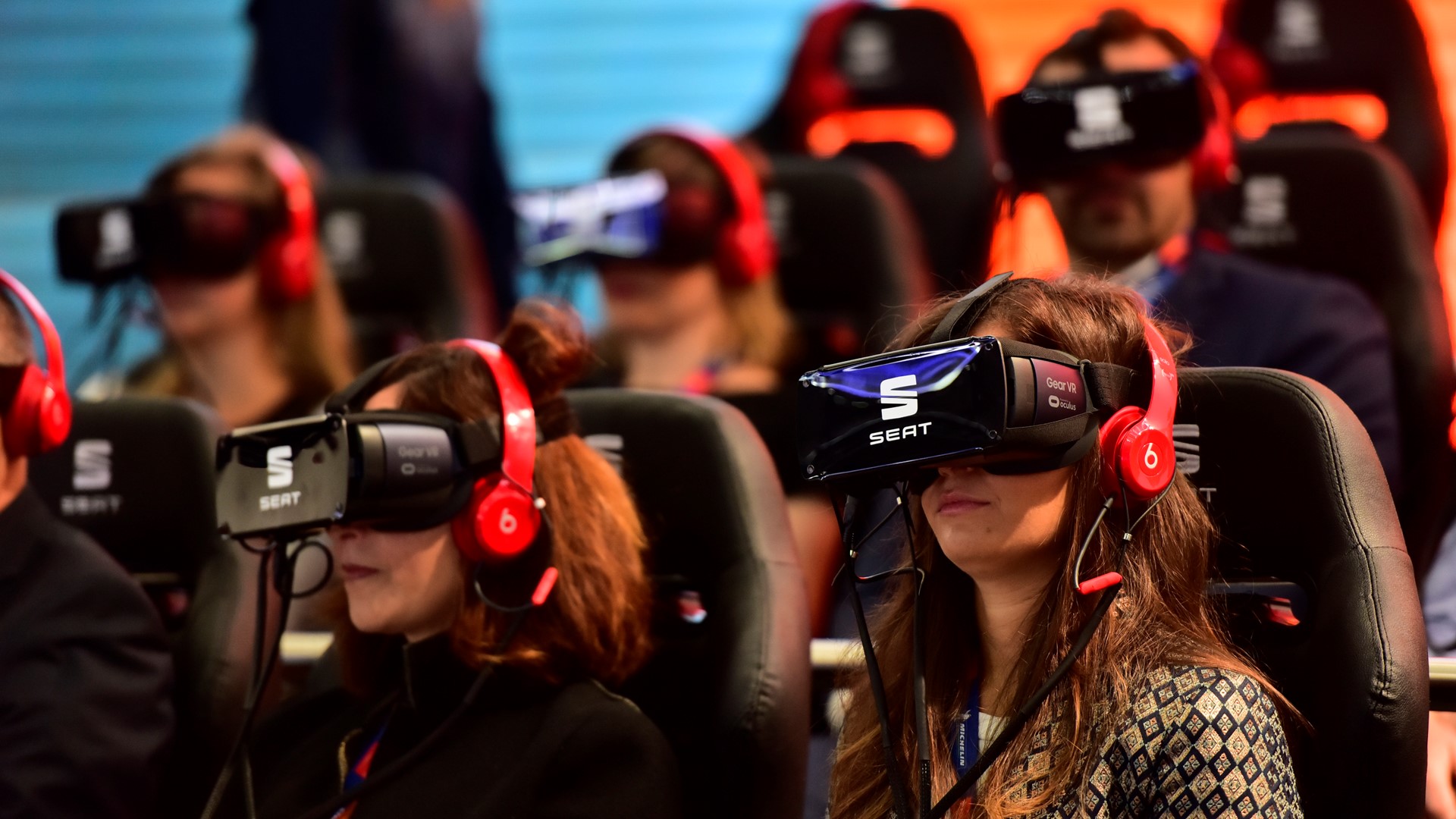 Barcelona, 30/09/2016. – Just as you would expect to see in a cinema, 48 people are waiting for the feature to begin. Sitting in their seats, the spectators are wearing headphones and virtual reality headsets. However, this is no ordinary cinema, but a special projection area on the SEAT stand at the Paris Motor Show. We get to experience the emotions first-hand look!

The session begins and we are transported quite literally to Barcelona, the brand's birthplace. The seats tilt and sway and the spectators' initial reactions include smiles and sounds of surprise and admiration as we are taken on a 4D tour of the streets of Barcelona. The virtual tour also enabled spectators to discover the brand's latest products, such as the new SEAT Ateca X-Perience, a more adventurous, off-road version of the Ateca that is prominently on display in Paris.

But the futuristic experience does not end here. In front of the amphitheatre are three enormous screens and several people are using BitBrain technology to create their ideal car configuration. 

A succession of images on the screens shows views of the mountains, the beach, a concert in the Barceloneta district or a siesta in a hammock. Several sensors take readings of the emotion that each image suggests to determine viewers' main character traits and define what the perfect car would be like for the person performing the test.

In the next ten years, the auto industry is going to experience a revolution with innovations that include electrification, digitisation, new mobility services or the connected car. At the Paris Motor Show, SEAT is demonstrating it is ready for the future.