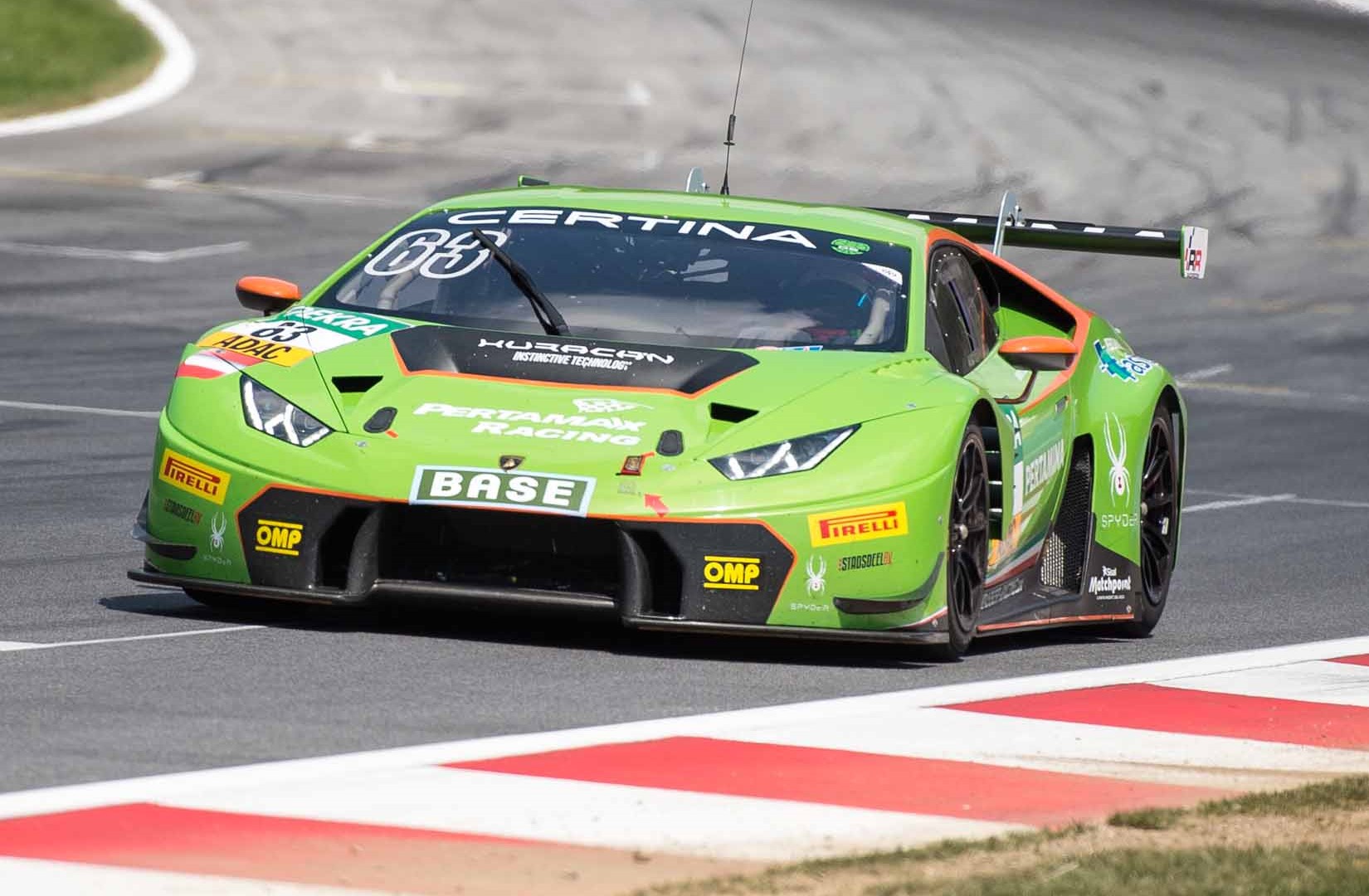 The Lamborghini Huracán GT3 won its debut outing this weekend in the ADAC GT Masters. In the second round of the series, the car lined up by GRT Grasser Racing Team and driven by the two factory drivers Mirko Bortolotti and Adrian Zaugg, won Race 2 at the Austrian Red Bull Ring circuit.

This was a very important win for the South African/Italian duo: the ADAC GT Masters is one of the most prestigious National GT Series in Europe, involving many manufacturers as well as the most talented European drivers.

"We chose to join the most important national GT3 series in Europe to gather experience in sprint races. After some early problems we improved the setup: both the drivers and the GRT team did a brilliant job. This success marks an excellent starting point as we look forward to production of the first customer cars," declared Giorgio Sanna, Automobili Lamborghini Head of Motorsport.

The win was achieved despite a demanding balance of performance, which added 40mm restrictors and approximately 100 kilos of extra ballast compared to the car that won Race 1.