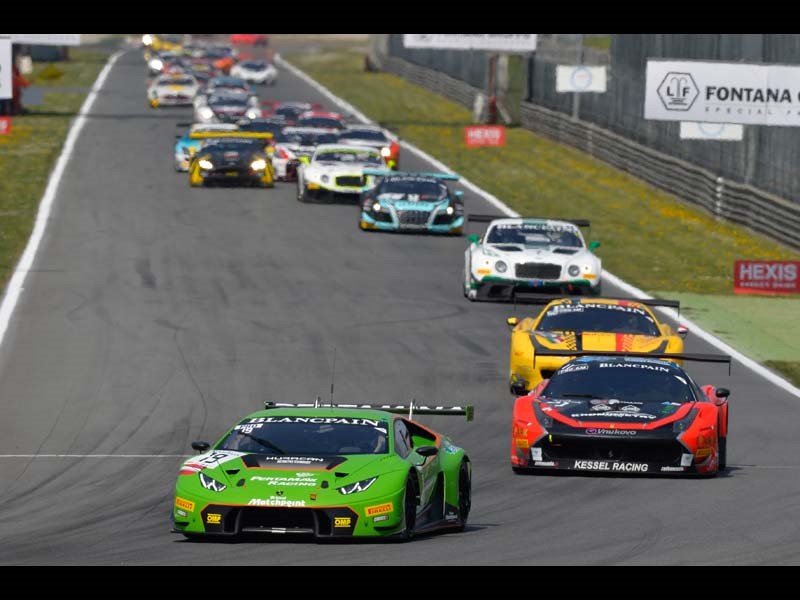 The Lamborghini Huracán GT3 made an astonishing debut winning the Monza 3hrs race opener of the Blancpain Endurance Series. The car lined up by Grasser Racing Team and driven by the trio made up by Fabio Babini (ITA), Andrew Palmer (USA) and Jeroen Mul (NDL) ruled the race. Babini took the lead around the minute 20 and along with Palmer and Mul led till the chequered flag a 60-cars line-up made up by the best international teams and drivers.

After having set P3 in qualify, the three Lamborghini Squadra Corse official drivers, managed a perfect race claiming victory with a 37 second margin over the Rinaldi Racing duo Rinat Salikov (RUS) - Norbert Siedler (AUT) on Ferrari 458 Italia.

The Lamborghini Huracán GT3 is the first GT3 car fully engineering, developed and assembled internally by Automobili Lamborghini with the precious assistance of its partner.