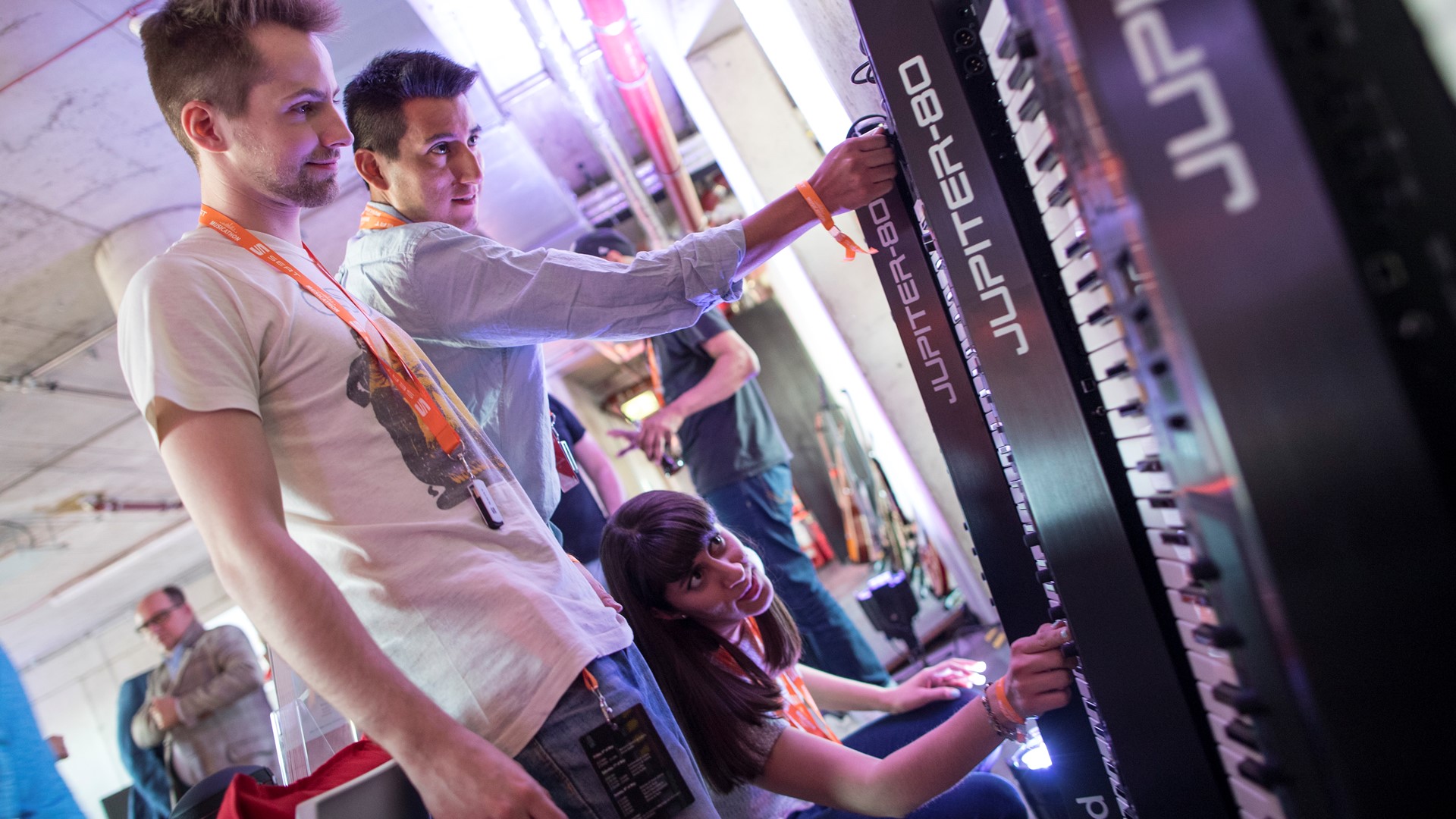 Berlin, 09/05/2016. – Spain, Germany and Italy. These are the three countries whose representatives have won the SEAT Musicathon. More specifically, the winning young talents are Ariadna Castellano (Spain), Christian Wiercimok (Germany) and Tomm Zeskel (Italy). They were proclaimed winners after a 48-hour creative marathon held in Berlin with 14 finalists from seven countries (Spain, Germany, United Kingdom, Italy, France, the Netherlands and Mexico).
The three winners will now begin to collaborate with experts from SEAT and the music industry on developing the brand's mogo. This project includes a visit to the Martorell factory in Barcelona and a trip to Los Angeles, where the winners can further develop their creations at a famous recording studio in the world's music capital.
"The Musicathon exceeded all of our expectations, both for the quality of the pieces as for the enthusiasm showed by the participants during this marathon creative session", said SEAT Marketing director Susanne Franz, who was also a judge for the final round of the competition. "With this project, SEAT reinforces its commitment to co-creation and proves once again that it is an open, accessible and young-spirited brand".

The first stage of the competition took place in the seven participating countries, during which the participants had to respond to the challenge: "If Barcelona were a piece of modern music, what would it sound like?" 1,185 talents competed in the first phase with 1,924 musical pieces. The 14 finalists were selected among them.

Once in Berlin, the finalist musicians had 48 hours to compose their piece for the final challenge: create the soundtrack for a 35-second video titled "Created in Barcelona". That piece, along with the one begun before the final and completed in Berlin, were the deciding elements for the judges' decision. The final was held at the nHow Hotel, Europe's first music lifestyle hotel, with the goal of inspiring the competitors.

SEAT has partnered with leading music industry greats for the Musicathon such as Abbey Road Institute, Roland, Epiphone or KRK Systems. In addition, each participating country featured a renowned musical ambassador, as was the case of Deparamo in Spain, Martin Eyeler and Tim Schwerdter in Germany, DJ Albertino in Italy, The Avener in France, Leonel García in Mexico and y Bloodflower in the United Kingdom.

The Musicathon is the second time that SEAT has relied on co-creation following the Archithon held last year in Barcelona with 40 German and Spanish architecture students, who were challenged with designing the SEAT digital museum​.