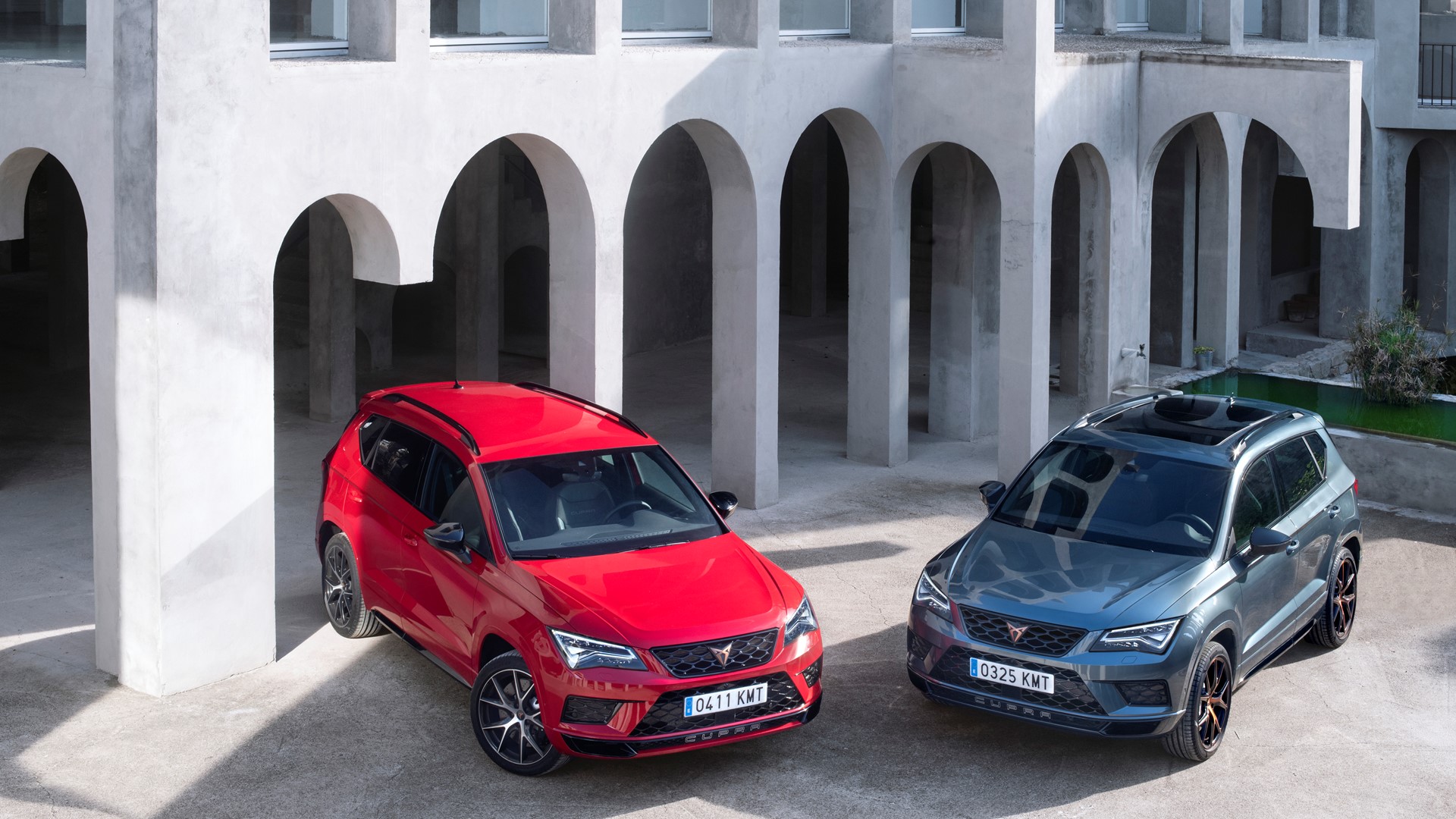 CUPRA Ateca marks a new era for the newly established independent brand bringing new vigour to the market
The CUPRA Ateca is the ultimate expression of sportiness, developed by car lovers for car lovers
Martorell,  29 October 2018. - The CUPRA brand, created from SEAT's award winning motorsport division, is the ultimate expression of uniqueness, sophistication and performance, born from passion and designed to captivate car enthusiasts around the world, creating vehicles that aren't founded in nostalgia but rooted in the present. The most experienced, engaged, obsessed around the motorsport division went back into the garage to build a new dimension into the company and offer a new perspective about competences, capabilities and potential of our organization.
CUPRA will create a brighter range of products focusing on SEAT models. They will leverage Volkswagen Group powerful technological toolkit and access the huge array of possibilities it gives them, but they will also be open to cooperate with people and companies which talk the same language and share the same understanding on how to create experiences: merchandising, accessories, events and, of course, motorsport. There is no brand like this in the world today.
As CUPRA diversifies its business and develops new models that offer the perfect mix between performance, driveability and usability, the brand will leverage the existing infrastructure that SEAT benefits from, with dedicated floor space in 277 specially selected dealerships across Europe.
The start of this journey began on last February with the introduction of the new Brand and its first model, the CUPRA Ateca, a high-performance SUV that marks the beginning of a new era, and the perfect car to launch the CUPRA brand into the market.
In a segment dominated by premium brands, the launch of the CUPRA Ateca disrupts the status quo, moving people away from the conventional and vanilla, to the most contemporary vision of what sportiness is: you don't need to go luxury to feel unique.