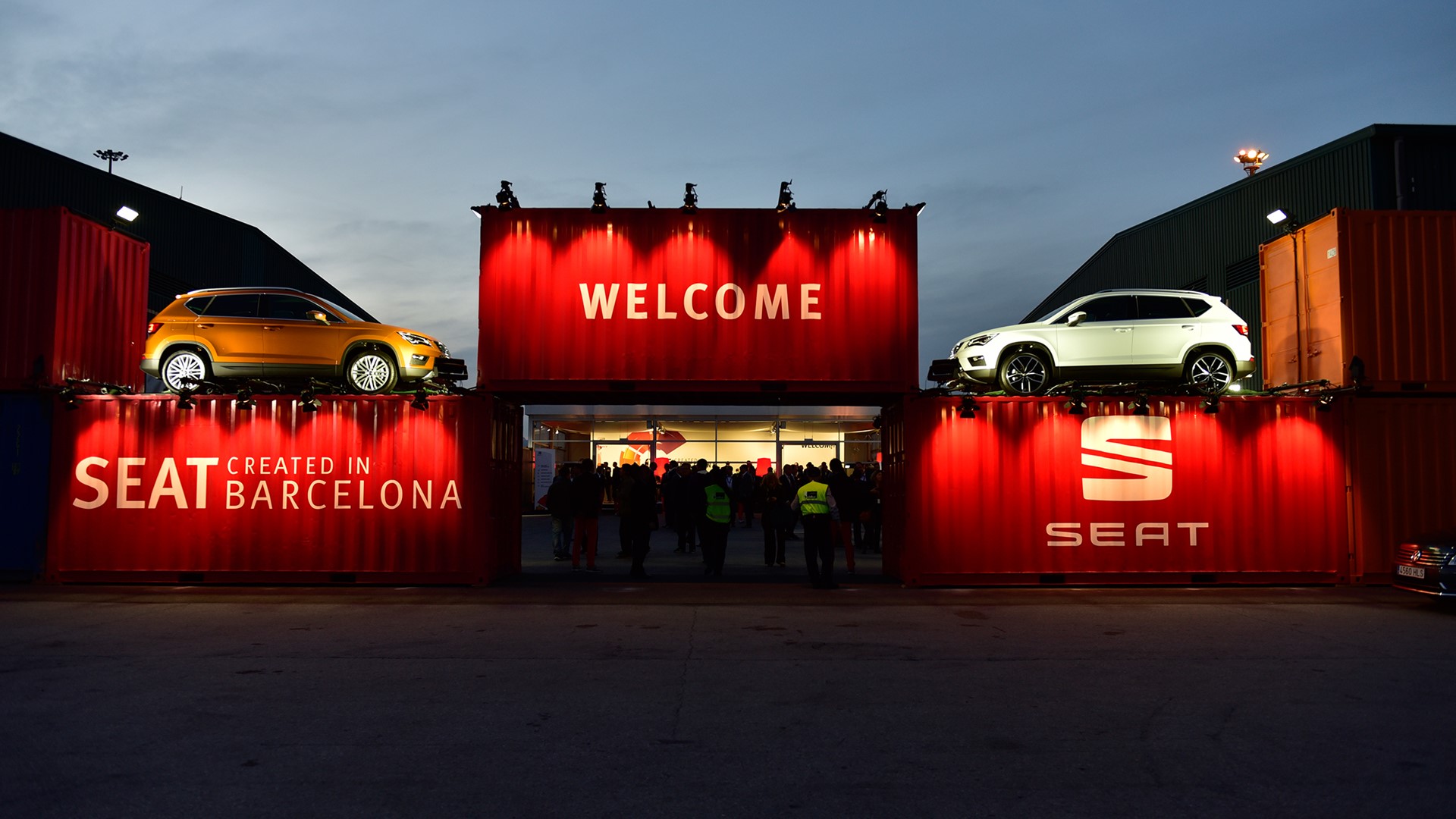 SEAT has presented its strategy and future plans to its global dealer network, a roadmap inspired by the brand's entry in a new segment with the Ateca. The meeting was held in the heart of Barcelona's bustling harbour and was attended by over 2,400 participants from 59 countries, who learned all about the new models that the brand is going to launch in the months ahead.
SEAT President Luca de Meo announced the brand's latest novelties to the entire commercial network. "The Ateca, together with the Leon and the Ibiza, will become SEAT's third pillar, and make a very positive contribution to promoting the profitability of the company and the dealer network", de Meo explained to the dealers. "With the Ateca, the company is launching a product offensive that will expand and strengthen the model lineup. Thanks to the Ateca and its little brother, the crossover we're going to launch next year, SEAT will be present in the segments showing the highest growth in the market", he added.
The Ateca is already an Internet sensation. Since its presentation last February, 7.2 million people have shown interest in learning about the Ateca on the SEAT website in Germany, Spain, the UK, France and Italy. In addition, more than 300,000 configurations have been made of the model, which will be available across the dealership network beginning this June.

Carried out within 50 metres of the Mediterranean shoreline in close collaboration with the port authority, the presentation to SEAT's global sales network featured a recreation of an authentic sensory experience related with the city of Barcelona. Furthermore, the participants had the chance to enjoy a spectacular cooking show with two multi-Michelin-starred chefs – Sergi Arola and Paco Pérez, both of who delighted their audience with their culinary creations.

In addition to this event intended for importers and dealers, during the entire month of June, 900 international journalists will be flying to Barcelona to gain first-hand knowledge of the new SEAT Ateca and take it for test drives all over the city.