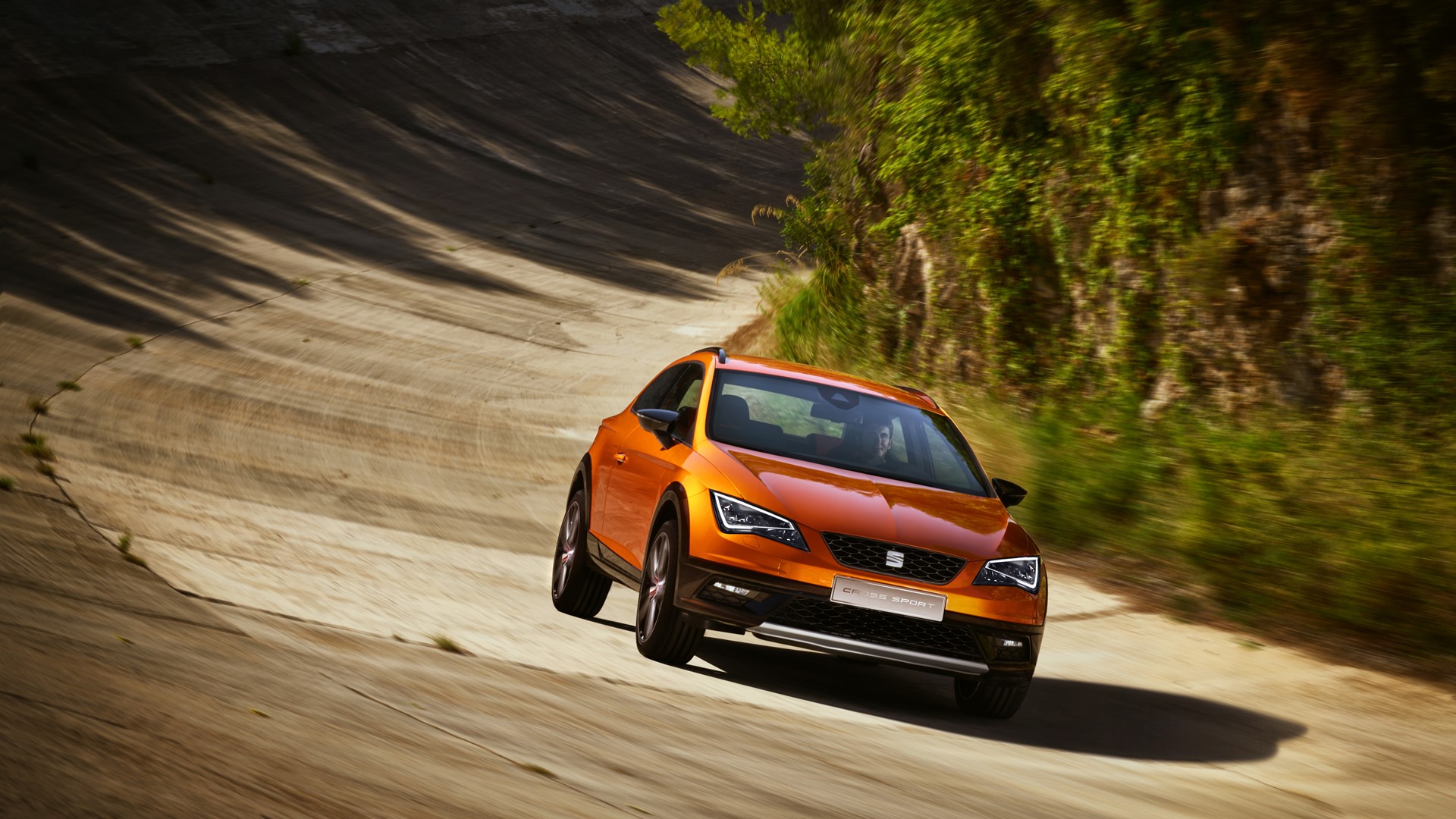 SEAT is presenting a new definition of sporty performance at the Frankfurt International Motor Show (IAA): The SEAT Leon SC Cross Sport offers the performance of a compact sports car and the coupé-like silhouette of a two-door. And it combines this with the versatility of all-wheel drive and increased ground clearance as well as a design that unites both worlds with powerful dynamics and robustness. The SEAT Leon Cross Sport is a performance athlete in high-tech trekking shoes.

"The SEAT Leon family is not only incredibly successful, but also exceptionally multi-faceted. With the Leon Cross Sport, we are testing out a new idea – the performance of the Leon CUPRA with the many possibilities offered by an all-road vehicle," says Jürgen Stackmann, Chairman of the Executive Committee, SEAT, S.A.
"The Leon Cross Sport is therefore a perfect match for the brand and for a young, multi-faceted lifestyle. And, as a compact two-door, this crossover fits well into the urban environment – the urban jungle."

The SEAT Leon Cross Sport show car gains its performance from the Leon CUPRA, widely recognised as one of the best high-performance models in the compact class and multiple winner of comparison tests conducted by automotive publications. The two-litre engine generates 221 kW / 300 PS, delivering acceleration from zero to 100 km/h in just 4.9 seconds. The electronically controlled all-wheel drive with electronic differential lock and ground clearance 41 millimetres higher than on the CUPRA guarantee driving fun, even when the route involves some really bad roads.

"Performance has many facets for us. The Leon Cross Sport marks an enormous expansion of the possibilities offered by a CUPRA. Thanks to all-wheel drive and an all-road set-up, those driving the Cross Sport face virtually no restrictions – and absolutely no limitations to everyday driving fun," says Dr. Matthias Rabe, Vice President of Research and Development at SEAT, S.A. "The Leon Cross Sport is equipped with the full Leon technology package, from an exceptionally refined drive, through an extensive array of assistance systems to a whole new level of connectivity with SEAT FullLink."