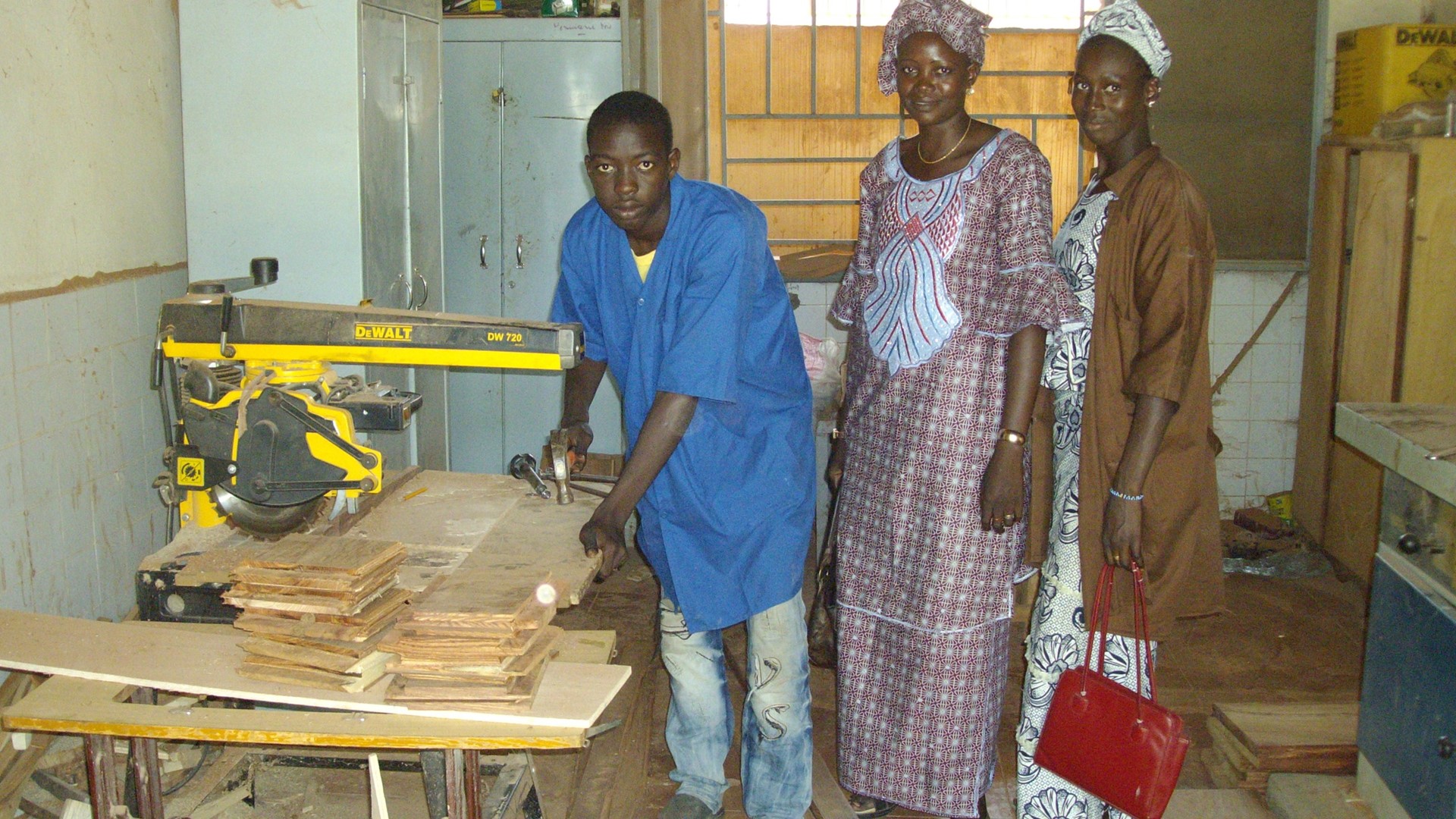 In partnership with Unis Vers le Sport, the UEFA Foundation for Children is involved in a project to give street children in Senegal access to education through sport.
Talibé is the name given to a child living on the streets in Senegal. Children find themselves on the streets for various reasons: many are orphans, from poor families or marginalised because of an impairment.
Left to take care of themselves, their main objectives are often simply to find enough to eat and a roof to sleep under. Violence or substance abuse are seen as a way out of this desperate situation.
Life can also be tough for children living at home with their family. With financial resources scarce, one out of every two children does not attend school but carries out household chores or gruelling work in the fields from a very young age.
Education through sport
Since 2018, the UEFA Foundation for Children, which celebrates its fifth anniversary on 24 April, has been working alongside Unis Vers le Sport (UVS), a French-based organisation that implements education and integration programmes through sport to help improve the lives of children living in Senegal.
UVS has set up an educational centre in the city of Saint-Louis where 100 street children can sleep and where sports activities are organised for them and 5,000 local schoolchildren.
Aside from having classrooms and providing the street children with a proper education, the centre also has an indoor sports court and a football pitch. The sports activities are used to promote prevention campaigns relating to local health issues, while also raising public awareness of children's rights.
"This is a fantastic initiative by the UEFA Foundation for Children in conjunction with Unis Vers le Sport which is providing valuable assistance to children who need a helping hand in life," said former Senegal international Khalilou Fadiga, who is currently studying on UEFA's Executive Master for International Players (MIP) programme along with other well-known participants such as Didier Drogba and Pierre Webo.
"Having access to  good education is vital. It gives children the chance to develop their creativity and imagination, while laying down a path to a future career. I am an example that one is never too old to learn, and following the end of my career, I decided to resume my studies in order to provide myself with the key skills needed for the next steps in my life."
Football is a powerful tool
UEFA president Aleksander Čeferin chairs the foundation's board of trustees and hails the work undertaken since 2015, and how football is proving to be a major force for social good.
"Having had the opportunity to be personally involved in various projects, I have seen that football is an extremely powerful tool," said the UEFA president.
"Whether it is in refugee camps across the world, the troubled suburbs of European cities or forgotten conflict zones, all the activities supported by the UEFA Foundation for Children have strengthened my desire to see European football assume its role in the social development of young people all over the world."
One million children
In the five years since the UEFA Foundation for Children was set up, around one million children have benefitted from its broad palette of activities worldwide, while it has provided support for projects in 100 countries on all five continents.
Through sport, and football in particular, the foundation is helping to give hope to children from difficult backgrounds to help them achieve their goals in life.
UVS International Education Centre