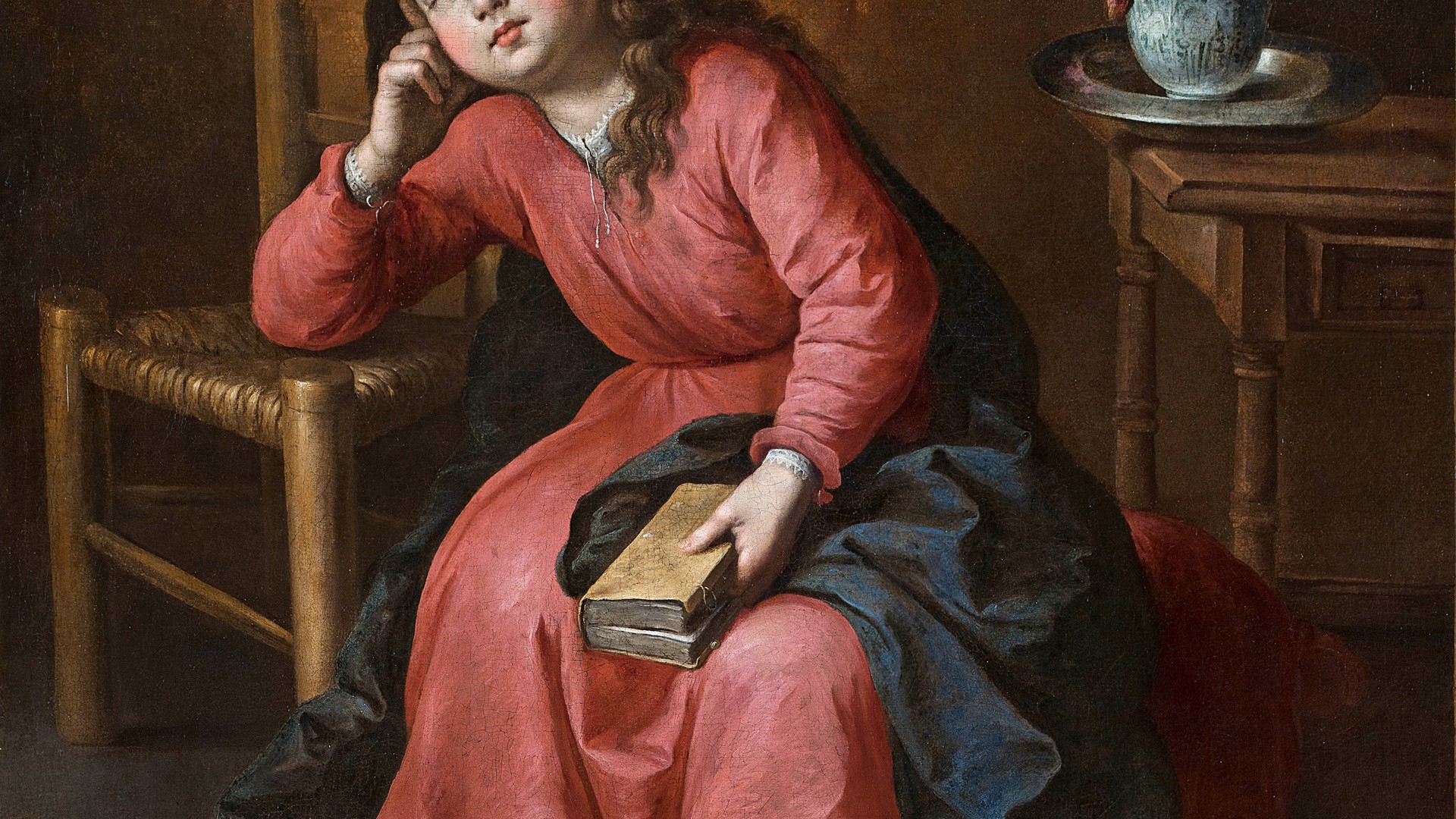 From 9 June to 13 September 2015.
This summer, the Museo Thyssen-Bornemisza is presenting the exhibition Zurbarán: a new perspective, which will offer a fresh assessment of the work of this great master of the Spanish Golden Age from the starting point of the numerous discoveries and studies undertaken over the past few decades, which together have enriched our knowledge of the artist and his oeuvre.
Francisco de Zurbarán and his work have been the subject of numerous exhibitions, from the first one held in Madrid in 1905 to the numerous events that marked the 400th anniversary of his birth in 1998 and which culminated with the major monographic exhibition presented in Seville. Ten years before, in 1988, the large retrospective held at the Museo del Prado offered an updated revision of studies on the painter and his artistic personality but also revealed gaps relating to the studio, to the dating of some works and to some periods of his life. All these aspects are now better known due to research undertaken since then. The fact that more than 25 years that have passed since the exhibition at the Prado provides a good reason to present a new monographic exhibition which focuses on Zurbarán's artistic personality, life and times and which, rather than aiming to offer an exhaustive reassessment, presents some of the most important new research and discoveries, previously unpublished paintings or ones recently attributed to the artist and others that have been specially restored for this occasion.
The selection of works made by the two curators – Odile Delenda, author of the catalogue raisonné of Zurbarán and associate of the Wildenstein Institute in Paris, and Mar Borobia, Head of the Department of Old Master Painting at the Museo Thyssen-Bornemisza – has firstly focused on Zurbarán's autograph output, including major examples from different periods and from some of the artist's largescale cycles painted during the course of his career. Works have been loaned from Spanish, European and American museums and private collections, including works never previously seen in Spain and others that have been added to his oeuvre since 1988. Also presented for the first time is a room on the artist's studio assistants and another on still lifes, including some of the rare examples by Zurbarán himself and others by his son Juan, a talented collaborator and follower whose magnificent paintings of fruit and flowers have recently been rediscovered and are now highly regarded.
Curators: Odile Delenda and Mar Borobia.
Supported by Japan Tobacco International.
Vogue like a painting (30 June to 12 October 2015) explores the relationship between fashion photography and painting through a selection of images from the archive of Vogue magazine. Taken by leading names in classical fashion photography and the most prominent photographers of the past decade, these pictures display characteristics that are traditionally attributed to painting. All of them, in one way or another, reflect devices commonly used by painters: theatrical settings, dramatic chiaroscuro, carefully devised compositional schemes and special emphasis on the beauty of the figures, their poses and the décor. In the view of Debra Smith, curator of the show, the common thread that links these works is a sort of slowing-down: 'an a-temporality in the pose of the models: a kind of mental time lapse in which everything is very, very still'