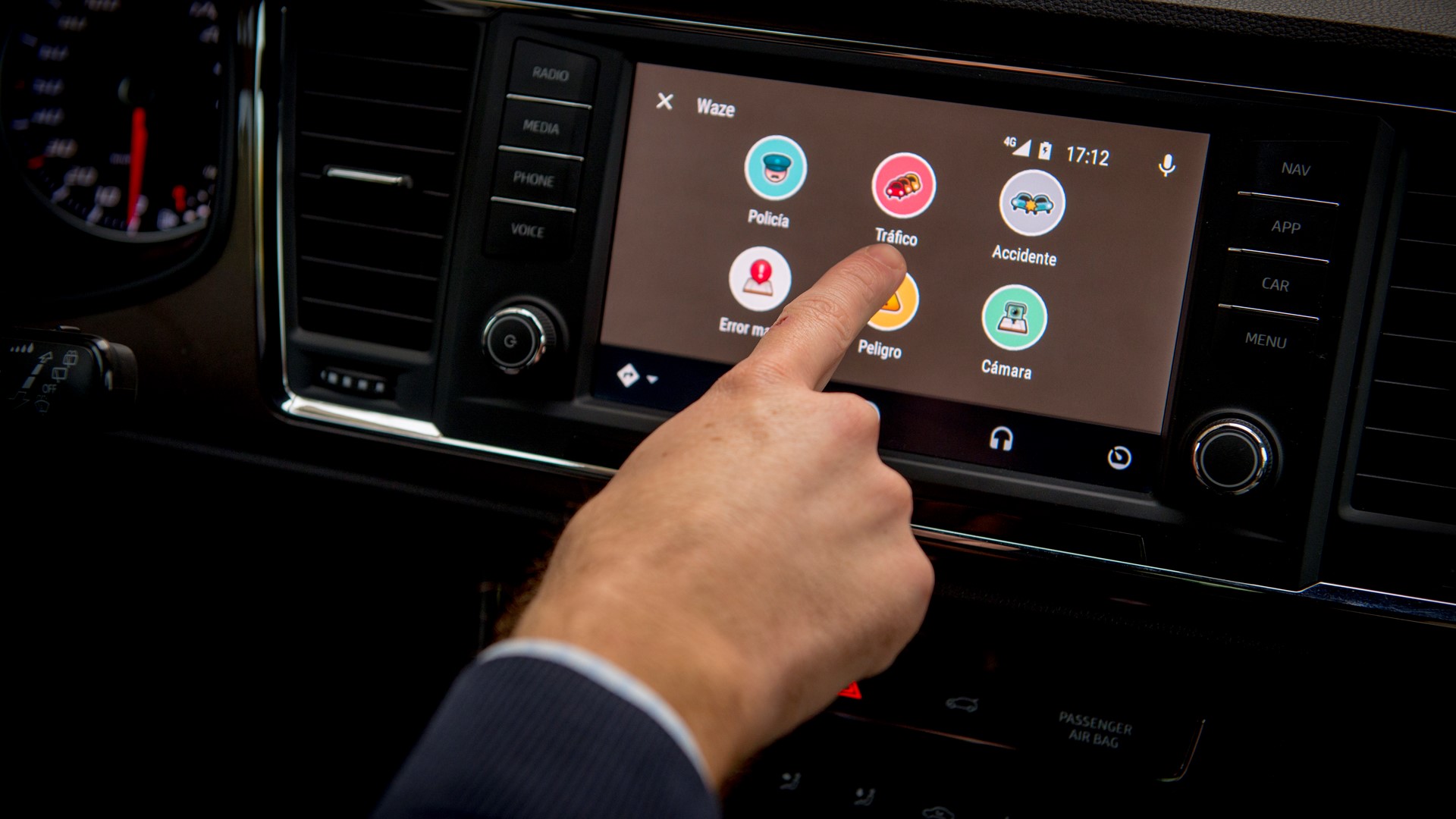 MOBILE WORLD CONGRESS 2018
Having your online shopping delivered straight to your boot or turning on the heating at home from your car is now possible thanks to the connected car
Apps such as Waze let you share traffic information in real time so you can choose the best driving route
The future trend is that 100% connected cars will be a part of our everyday lives 
Martorell, 20/02/2018.- For years, cars have no longer just been a machine to transport us from one place to another; they have become an extension of our mobile phones. Getting real-time traffic information, inquiring about the weather forecast or opening the garage door from behind the wheel is now all possible thanks to connected cars. With the Mobile World Congress just around the corner, SEAT Digital Officer Fabian Simmer explains how these technologies help us in our everyday lives and gives us some insights into future trends:
-From the supermarket to the boot of your car: Before stepping  into a meeting, Fabian orders his shopping from an online supermarket  on his phone. Thanks to the new Droppit app, developed  by SEAT and Saba, his order gets delivered to the boot of his car in one of Saba's carparks. "You can order whatever you need from work and it will be in your car by the time you leave, enabling you to make better use of your time", he points  out.
- How long will it take to arrive at my destination?: "One of the most usefulapps for getting around and finding the shortest route home is Waze", he explains. All it takes is a simple hand gesture on the screen: drivers share real-time information about the traffic or any kind of road incident, such as traffic jams or roadwork. "Collaborative apps contribute to sustainable urban mobility, as they allow you to save time and fuel", says Fabian.
-Alexa, open the garage door: After choosing the shortest route home and without encountering any difficulties, Fabian activates the Amazon Alexa voice assistant to open the garage from his car with no need for the remote control. "User interaction with voice activated devices is an obvious future trend", he points  out. Managing your agenda while driving, receiving weather updates or turning  on the heating at home are just a few of the thousands  of skills that this technology  can perform.
-The connected car, your everyday ally: The connected car will have a starring role at the Mobile  World Congress. Fabian Simmer anticipates that what is in store for us is a car that is "100% connected with our surroundings. The possibilities are infinite thanks to partnerships among companies, as more and more apps will be integrated that will enhance our in-vehicle experience with all kinds of services to make our lives easier", he concludes.