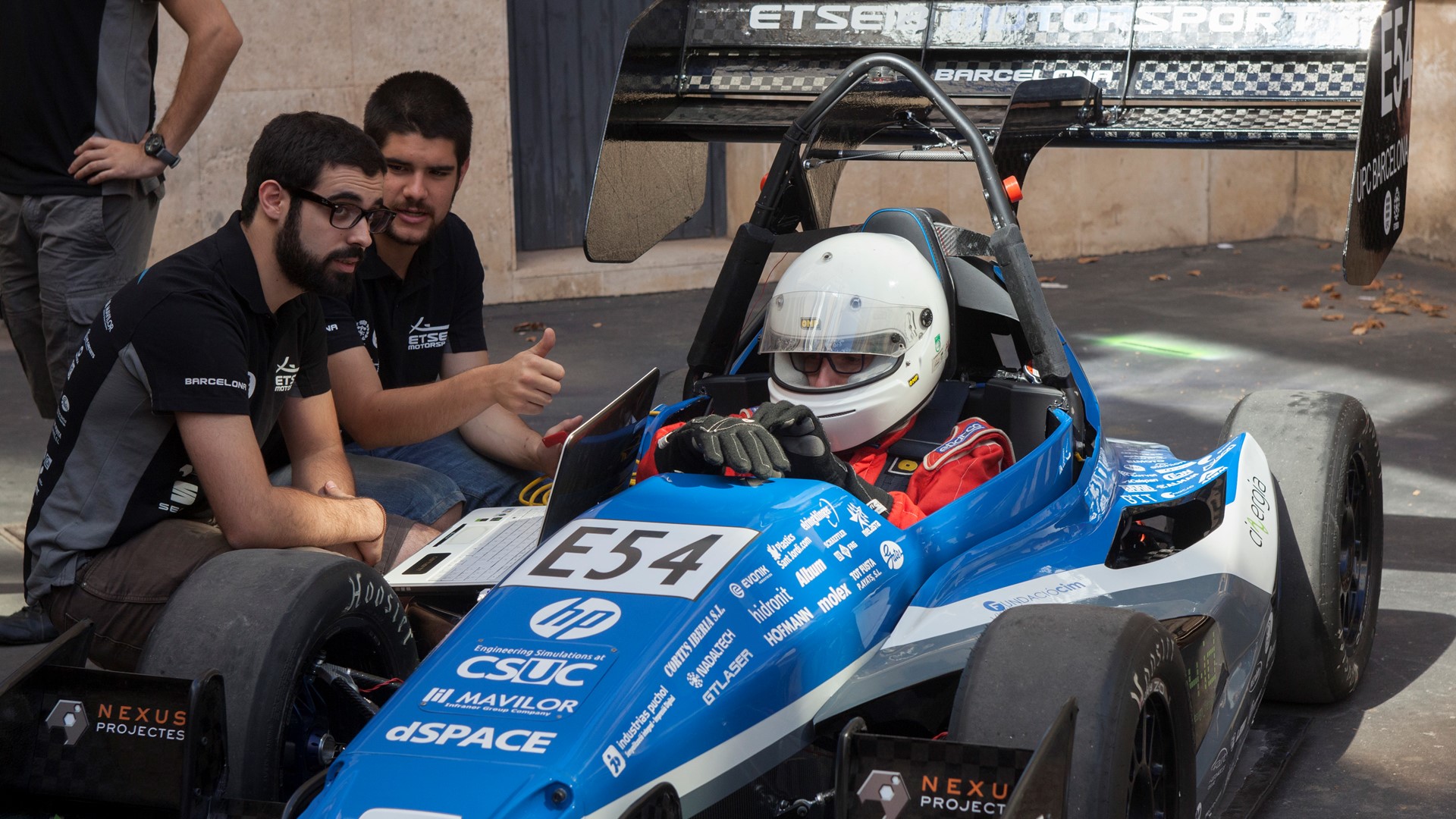 Martorell, 26/08/2015. - SEAT continues to support the inventiveness of talented young people and for the sixth consecutive year is sponsoring Formula Student Spain, a competition being held between tomorrow and Sunday 30 August at the Barcelona-Catalunya circuit. Hoping to win in the different categories of the event, 1,700 engineering students divided into 68 teams have worked for a year on designing, developing and building their own race cars. Participants include students from 13 countries, mainly Germany, Spain, Italy and the UK, who will try to impress a panel of judges who will largely be evaluating their capacity for innovation and the creativity they put into the development of their formula cars.

This year SEAT is once again the main sponsor of the event, providing technical support and engineers from the company's Technical Centre, who will act as judges of the entries. The brand is also the lead sponsor of two teams (ETSEIAT EcoRacing and ETSEIB Motorsport, both from the Universitat Politècnica de Catalunya) and will award a prize to the team with the best technological innovation and a further prize to the champion in the combustion engine vehicle category. During the four days of the event, SEAT will be on-hand at the circuit with a stand, organising different activities and informing participants about the programmes aimed at students and the possibilities of joining the company.

Record number of participants

The number of registrations in the Formula Student Spain has steadily been increasing, and at this edition there will be a record number of 1,700 participants, 500 more than in 2014. This figure confirms the competition's enormous popularity, an inititative that was first launched in the US in 1981 and which has been celebrated in Spain for the last six years. For the participants, their challenge begins long before their formula cars begin to circle the tracks included in the championship. These young engineers, most of whom are nearing the end of their academic training, have the opportunity to apply their ideas in all the manufacturing stages of a vehicle, from design right down to driving options.

For the students, developing a car is a genuine professional challenge. During the competition, the judges run the vehicles through a series of tests to evaluate the adequacy of the design, the quality of the cars from a technical standpoint, their response during dynamic testing and even the commercial viability of the projects.

Talent development

SEAT's sponsorship of Formula Student is another example of the Spanish carmaker's commitment to education, training and talent development. The campus-style competition represents a good number of the values that are applied daily in the company. SEAT currently collaborates with different educational institutions, secondary schools, universities and business schools in inititatives that aim to explore and develop the potential of young people and give them a better future with more opportunities.